"Terrytown is completely enchanting; offers gifts, antiques
and look into past"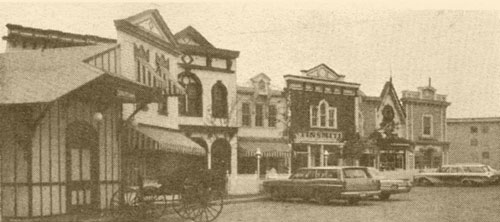 ---
"The Terrytown Antique and Gift Shop, located on Route 7, North Lima, Ohio (next to the Holiday Inn) has to be one of the most exciting sights in all of Mahoning County. It is an antique and gift shop, but it is also a great deal more. Terrytown is an exact duplicate of Disnyeland's Frontierland in California. As can be seen by the accompaning photographs Terrytown is uniquely interesting.
...You really must take time out and visit Terrytown, particularly with the holiday season before you. The children will just adore it, and you'll be enchanted with all it has to offer... It's a winning experience that you'll not soon forget. "
From the Youngstown Vindicator circa 1960